The application fee for any PhD program, whether it is in North America or Europe, an applicant has to spend an average of 30 to 100 USD per application that s/he submits . And, if the applicant applies to 5–7 schools, then the total application fee will cost a fortune. Therefore, to save a fortune and pave a safe way, prospective applicants are usually encouraged to communicate with professors for funding so that they can make sure that they are applying to the right place.
Why should you communicate with professors for potential openings:
Communicating with professors is not easy as it seems. You can write an email to them by expressing your interests. But there is no guarantee that they will reply to your email. There are many reasons why you will not get reply from a professor. Professors usually receive tons of emails everyday from prospective applicants across the world. It is simply impossible to read all the emails and reply to them individually. The best way to respond is just to ignore the emails.
Now a days, a lot of schools adopted central admission policy. It means as a prospective applicant you have to apply first to the school. The admission committee will review all the applicants and make a sort list from them. They will nominate those sort listed candidates for the admission and send their applications to the individual department. After that, the department will arrange a meeting and review the sort listed candidates. After that, based upon the compatibility the admission committee forwards the file of the applicants to the individual faculty. The faculty then review the profile of the applicants and s/he might take online interview before finally selecting the best candidate.
However, in some schools, the selection procedure can be done in completely different way. The professor might invite 4–5 applicants for an online interview. Based on the interview and other credentials, the professor will then invite the candidate to formally apply to the graduate school. Then after all the official procedure the candidate will be offered a RA position. This is the safest and most favorable route that any prospective applicant will want to go through. Some professor might say you that s/he will only hire you if the department approves your application.
Regardless of the admission decision mechanism, you should always send an email to a Professor if your research skills and experiences with the particular research group. Whether the professor will reply or not, you will see afterwards. If you get a reply, that's good. If not, then move forward and find another professor. However, often it becomes difficult to interpret the replies from the professor. Because a lot of them will not give you a straight forward reply. Therefore, to educate the readers we came up with this article.
So, how do you decode this message?
Any beginner will find it difficult to communicate with professors for funding based upon their reply. Here, I will try to represent the types of replies that the prospective applicants usually get and how to interpret those.
The No-Man Reply:
I am not recruiting any student for the upcoming year. Or, There is no position available right now.
Not all professor will care to reply your email, even if they have no opening. Don't expect it from them. First of all, they are not bound to answer your queries. If they do it is their utmost generosity to you. So, if they do not reply to your email then there are possibilities of not having an opening in their group, they were flooded by tons of emails and they did not have time to read your emails, or you just sent the email in a wrong time. So, if you don't get any sort of reply, then it means either they don't have any openings or they did not read your email.
The Generic Reply:
Please apply to our graduate program in Fall/Spring 2019 to be considered to join my research group.
This is the most common "Yes Tone" reply you will get from a professor. There is nothing to make cheers about it. The professor is just redirecting you to the formal application procedure, and if your application becomes successful then s/he might consider you as a potential candidate. So don't get so excited.
The If-Else Reply:
If the admission committee offers you admission — print "You will be offered RA/TA" else print "I can't do anything".
Generally, a central admission committee evaluate the applications , and their decision is the final decision. No matter how much enthusiasm you showed in your statement of purpose that you want to work with Professor X, if the admission committee thinks that you are not fit for their program — you will simply hear a big NO. So, you should always apply to such schools that matches your profile e.g. your CGPA, test scores, number of publications, research experiences etc. matches with their requirements. If you apply to the right school, there is a high chance of getting in.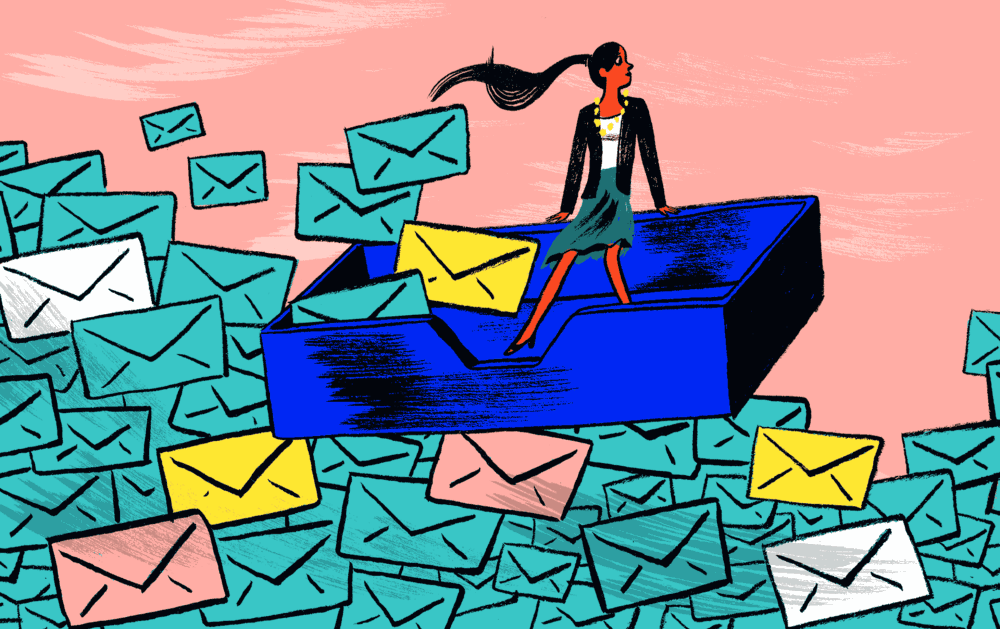 The Somewhat Yes Reply:
I strongly encourage you to apply to our program.

Once you submit your application, then please inform me so that i can make sure that i review it.
This is a somewhat positive reply from any Professor. The professor might have some potential applicants on his hand, and he will select one from among those. S/he just want to make sure that the applicant meet the standard requirement set by the department. Then s/he will make a decision about the candidates.
The Yes Man Show:
One of my professor said while i was in school "You can' t trust anyone unless you get the official offer letter from any University". Therefore, technically there is no unofficial confirmation. However, some professors may invite you for an online interview. If s/he likes you as a potential candidate then s/he will ask you to submit an application, immediately. Generally, this happens when a professor find the right candidate for his/her research group. However, you should keep in mind that a professor will only select those who will meet the minimum admission requirements.
So, What Next?:
Communication is the key to get funding for PhD program. A good communication will put you miles ahead of other candidates. It is because Professors always look for the students who truly want to join their group. It is your sole responsibility to prove your enthusiasm while you communicate with professors for any potential openings. You should maintain a good communication with the professor till you get final decision regarding your application. Just remember "out of sight, out of mind."
Disclaimer: No A.I. was used to generate any portion of this content.
(Visited 130 times, 1 visits today)