All the recordings will be played once only!!!
This is the main challenge of the IELTS listening section. The recording will be played only once. If you miss any, you have no chance to go back. Many test takers find the IELTS listening section challenging due to the pace of the audio recordings and the complexity of the language used. However, with the right strategies and preparation, it is possible to improve your performance in the listening section and achieve a better score. In this article, we will discuss some effective tips and techniques for improving your IELTS listening skills and achieving success on the exam.
You Only Listen Once:
Unlike real life conversation — you will have only chance to listen during the IELTS listening section. However, in real life, the other person might repeat what s/he just said; but in IELTS it will be only played once. Therefore, do not just hear, listen to the audio. Your attention makes the difference. When you just hear, you may or may not care about the information. But when you listen you do it with proper attention so that you can extract information. Here are some few tips for doing well with just one listening:
Listen once when you do the practice questions. You should be used to it.
Do not just read and listen. Before you start listening to the audio, underline the keywords on the question sheet. Prepare to listen for those exact words or their synonyms when the audio is played.
Practice different types of listening situations (lectures, phone conversations, chatting, etc…)
Never Make Notes:
The purpose of IELTS listening test is not test your memory. So, you don't have to take notes from the audio that you hear. Usually, people tend to do it out of fear because they think they won't be able to remember what is being said. For example, if you are asked: " "How much did Sachin Tendulkar score in the last match?"
Then you started listening to the script , "India has won the match with a splendid 2nd wicket partnership between Sachin Tendulkar and Sourav Ganguly. Together they put on 159 runs in just under 30 overs. Sachin was unbeaten at 89, while Ganguly contributed 70 runs to the partnership before being caught at the boundary".
If you were making notes of this entire commentary, you would jot down a lot of entirely useless technical information. And because you were busy writing, you might even end up confusing the scores of both the batsmen.
Instead, if you had just read the question and known exactly what you were listening for, you would have patiently listened until the commentator announced Sachin's score. You would have listened and answered, "89".
So, train yourself to only listen for the answer.
If You Miss One, Move On:
Do not panic, if you miss one question or two. Just move on. If you miss two, there are still 38 questions to be answered correctly which will bring you a band 8 in the IELTS listening section. Obviously, there will be some challenging questions for the listening part, and those will be randomly and cleverly distributed in order to distract the test takers. A successful candidate will be one who will not let a difficult question make him/her distracted during the audio and as well lead to miss one or multiple questions. So, during the test day, if you realize that you just missed one question, then don't panic — move on so that you can catch up the next question. Do not let the question, that you just missed, to have a 'Domino Effect' on your general performance on the rest of the part of the listening section.
Vocabulary & Synonyms:
In IELTS it is important to know the synonyms of IELTS vocabs. In the listening section, many of the questions will use synonyms of some important keywords from the audio scripts. So watch for the synonyms while you take the test. For example:
Listening text: "Duchess, who is the only King's daughter…"
Listening test question:
Who is the princess?
Duchess
Duke
Not given
You will see a variety of topic while practicing for your test, and obviously on the test day. IELTS does not require you to have some sort of knowledge on those particular topics, but you need to know the vocabs to understand the context.
Watch for the Traps:
The Unexpected Turn: 
You were following that the speaker was saying one thing, and all in a sudden, s/he started to discuss something completely different. Always count the last sentence or word that you hear. For example: if the speaker says "I want to visit the science museum on Monday. No, wait, I have a business meeting, there is no way i will have free times to visit. I will go on Friday.", and the question is "when" — the correct answer is Friday, and Monday is trap.

Generalizations: 
Let's begin with an example: "Well, I like to travel, take pictures and eat in fine restaurants — to be involved in outdoor activities." If the question asks what kind of activities……, then the correct answer will be "outdoor" and not "travel", "taking pictures" or "eating". Sometimes the speaker say a list of different things and then summarize them all in one word. To some question the answer will be that one word.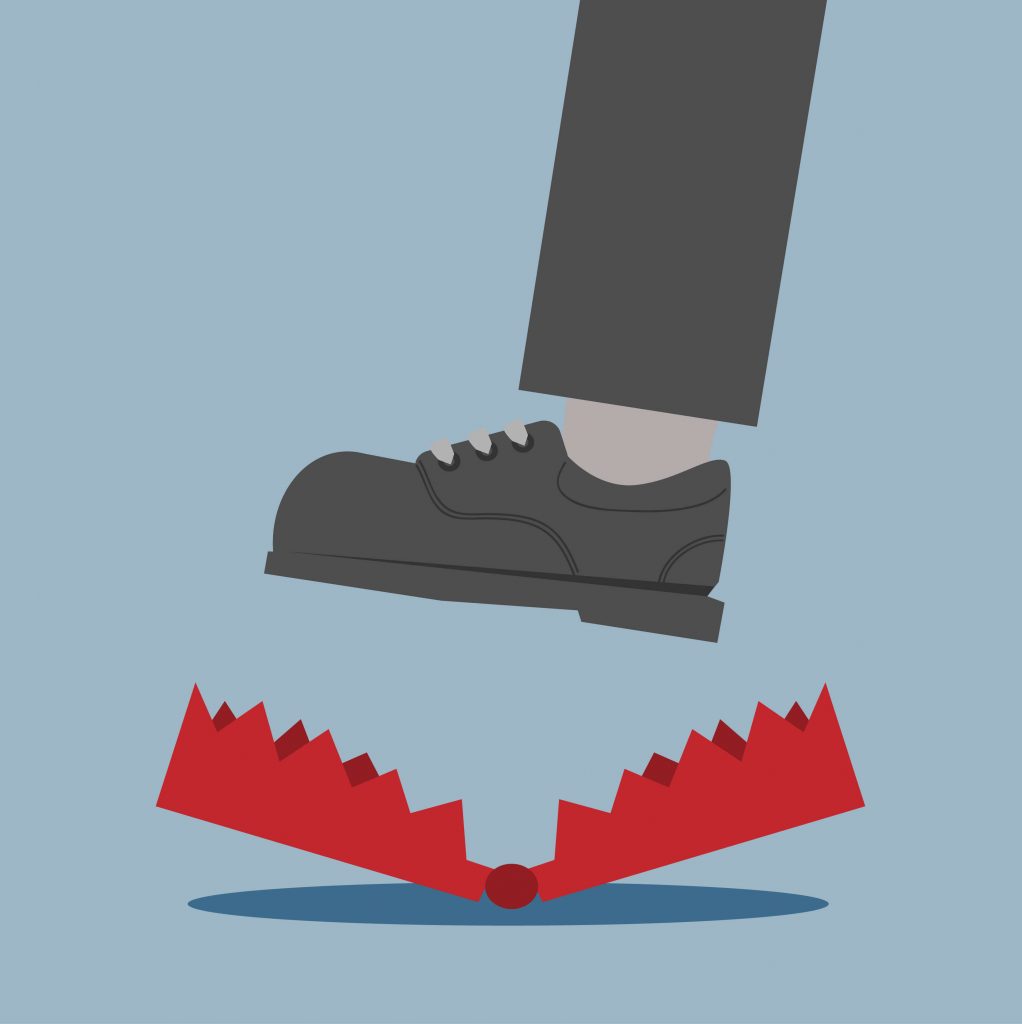 Explicit Answer Choices: 
Too obvious answers choices come with a trap. For example:
The audio says: "This course is a must for all first year students, excluding foreign students".
The Question is "All the first year students have to take this course",
The Answer should be F(alse), because there is an exception — foreign students. All the explicit answers that mean "no exceptions" are suspicious to us and call for more attention.
Spelling: 
Make sure spell the answer right. If the spelling is not correct, it will be considered as a wrong answer. The best time to check your spelling is when you transfer your answers to the answer sheet. And, also look out answers which are plural. Sometimes audience have the difficulty to listen the plural "s", and IELTS know it very well, and they also know where it is difficult to identify the plural. So, they will set their questions accordingly to make you fall into the trap. Missing a single "s" will lead you to submit wrong answer.
Improving Your IELTS Listening:
The best possible way to improvise your IELTS listening is to listen to PODCASTS. Most of the Podcasts are recorded in Native Language, and they are usually in form a series on various topics. Podcasts will help you to get accustomed with the the conversation between native speakers which will n turn benefit you to fetch a good score in the actual IELTS exam.
In simple word — it can be defined as Radio Shows without advertisements; you can stream or download from internet to your smartphone, tablet or laptop.
Listening Podcasts are better than Watching Movies!!!
Probably, you have heard of that advice multiple times in your life for improving your listening skill. Actually, watching movies is not that effective. Movies are longer and it is difficult to spare 2 hours watching one from your busy schedule. On the other hand, Podcasts are varying lengths and you can listen to 2 minute Podcasts, and also one which lasts for 1 hour. You can start with a 2 minute Podcasts, and then keep increasing the length; you can choose a podcast from a British or Australian native speaker and listen to them. Can you do it while you watch the movie?
Some Final Words:
You can not improve overnight, or within some 7 days — if your listening skill is poor. So practice, practice and only practice. Also get accustomed to the various types of questions that will be appeared in the real exam. Rather than listening to 10 hours of podcasts in a single day or two, spare 15–20 minutes each day for listening to Podcasts on different topics, and practice a set of listening questions daily. Slowly but surely your listening skills will be improved. If you can crack IELTS listening section, then it would be easier for you to get a good band score in the IELTS exam.
Disclaimer: No A.I. was used to generate any portion of this content.
(Visited 90 times, 1 visits today)