During the admission season, every grad school loses some percentage of the prospective PhD students regardless of ranking. Often students have multiple offer, and they choose one over the other. Thus, every faculty members loses out on some percentage of the potential mentees. Nobody can identify the obvious reasons for this type scenario . But, in general, either a better school or a better funding often influences such type decision.
There is nothing wrong in declining an offer — everyone has the right to seek the best, and so as you. So, if you accepted an offer from a grad school that you no longer consider to attend due to any circumstances, you should consider writing a formal letter to the admission committee regarding your decision.
Declining an offer from a grad school?
First, you need to keep in mind that you don't owe an explanation to the grad school. Just politely and briefly decline the offer — even a single line would suffice. But, a nicely written letter will leave a good impression about you.
Respond immediately to the prospective supervisor:
Before starting any research project, the professor has to decide who will be working on that project and for how long. And, finding the right student for a project is not an easy task . So, if you just decided to reject an previously accepted offer, you must inform the Professor ASAP so that s/he can start looking for another candidate.
Respond shortly:
You are not bound to give them any explanation if you reject an offer, neither you are responsible for telling them which school you will be attending. They won't ask, and you don't have to say anything.
Thank them:
You may want to thank the professor or the admission committee for considering you for their program. You never know when you may encounter the professor or one of the members during your career, so always keep it nice.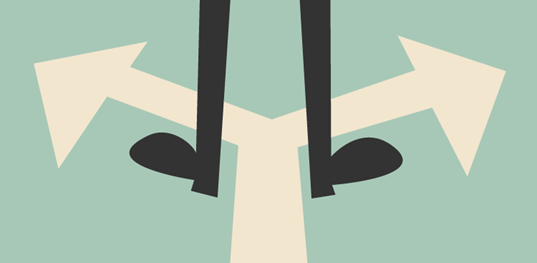 Before you decline:
Before you decide to reject an offer from a grad school, make sure you evaluate all other offers. Also, try to get a feedback from the grad student about the lab, or professor or school. Once you made your decision, you can just respond with a short letter as follows:
Dear Professor Calculus,
Thank you for your offer to join your lab. Although I was very flattered to get a chance to work with you initially, I have decided to attend another school. I do so appreciate your help, and I'm sure you will have someone else who will be very glad that I declined the offer.
I am mailing the admission form today with my formal declination. If you have any further questions, please do not hesitate to call.

Sincerely,
TinTin
Faculties are used to this type of situation, it's not a big deal. Being nice and frankly classy and sending a nice letter like this always leaves a good impression. Academia, especially grad school, is a small world, and it is likely that you will meet the faculty from that program sometime during your career. So, you will obviously want yourself to be remembered as a nice person.
Disclaimer: No A.I. was used to generate any portion of this content.
(Visited 56 times, 1 visits today)