As an aspiring grad student, it is somewhat frustrating to find fully funding for PhD or MS positions in abroad. Even though you have the money to apply to as many as schools as you want that matches your profile, it is not a good idea to waste tons of money. Rather you should select such schools that may offer you full funding or scholarships. Grad school is not about degree, it is more about research and getting degree is a by product of it. Universities will always welcome those with their lucrative packages who have the potentials and desires to be a true scientist, they will not pay you to get a degree. So if you want to be a true scientist or researcher i rather say in general, you will always find a university who will open its door for you.
So what to do first?
Identify the field that you are passionate about. Grad school is all about research, so unless you are really passionate about something, it is almost impossible to give your best effort for it. In grad schools, you have to be pro-active — you will find out the research problems, will do the background studies, finding solutions and your advisor will only guide you. There is a difference between surviving a grad school or growing in a grad school. Everyone will survive a grad school, but only a few will grow.
Short List the Universities, Start Emailing to the Professors:
This is the hardest and frustrating part, but you can crack this stage. First of all look at your profile — all the grad schools have a minimum cut of score for CGPA, and mostly it is 3.0/3.2. So do you have that? Then look for their GRE/TOEFL/IELTS score requirement. If you meet the minimum requirements, you can apply to even MIT, because your CGPA and test scores will not be the deciders, there are some other factors.
Deciding factors for full funding?
To get into a fully funded PhD program you need support from a professor who will financially support you. If a supervisor wants a student in his/her group, then the admission committee has very little to say. As long as you meet all the requirements, the admission committee cannot deny you. Also, professors always look for the right students for his group. The admission committee always try to find the right candidate for him/her. Suppose you have expressed your interest to work with a professor who is working on control systems given that you have a solid background on control systems, there is no way that the admission committee will push a student who has CGPA 4.0 out of 4.0 from thermal/heat transfer background to that group, because s/he has higher CGPA and test scores than you.
Managing a professor is the key point — and we often failed to manage it.
So how do i manage professor?
Find the professors who are working the same fields that you are interested to work in.
Go through their research pages, personal websites, research-gate or google scholar profiles to know about their work.
Look at their on going research and past research projects. All of these will help you to make sure that you are finding the right professor.
Look for the openings, usually professor advertise those openings in their websites. But in most cases, it is not always up to date. So even you don't see any openings, just email them.
Look at the publications from the group, if the group publishes regularly, then it means they are pro-active group. Professors have several projects, and s/he need students on regular basis.
Once you sort it out then start sending emails.
So how to write Emails?
This is the trickiest part. First of all, professors don't have the time to read stories that comes as an Email to their mailbox. Make it short, to the point, and professional. It should be no longer than three brief paragraphs with a closing statement. Ideally, in this small amount of space, you should to demonstrate that you are a competent student coming with a good educational background and some sort of research experience in the relevant field. Here are some examples that i have collected from the internet, that can be ideally followed to coin your own format.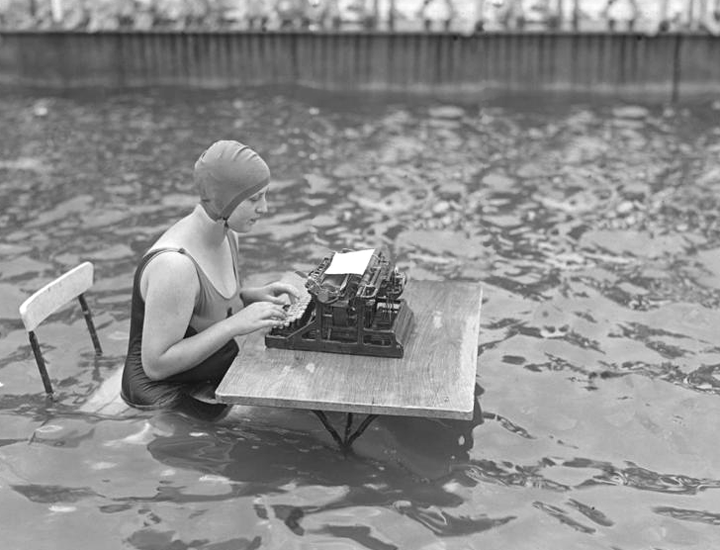 Sample One [1]:
Subject line: Ph.D. applicant -Or- Your Research on XYZ
Dear Dr. So-and-so,
Paragraph 1: Briefly introduce yourself and your research experience.
I am beginning my senior year at the University of [Somewhere]. During my time as an undergraduate, I have become involved with research on [XYZ] under the direction of Dr. [Someone]. I am in the process of conducting my own study examining the effects of [A] on [B] and expect to find [hypothesis].
Paragraph 2: Connect your research to that of the potential advisor.
I have read your research about [XYZ] and find it interesting. I am especially interested in how X from your studies relates to Y from my study. This is one area I could see myself exploring in research as a graduate student.
-Or-
Paragraph 2: Alternatively, instead of connecting your two areas of research, make an intelligent observation or ask a great question about the reader's research.
I have read your research about [XYZ] and find it interesting. I was wondering how W would affect your finding about XYZ. Did your study or another one find that W is also related to XYZ? This is one area I could see myself exploring further in research as a graduate student.
Paragraph 3: Ask if he/she is accepting graduate students.
I will be applying to Ph.D. programs this fall and would very much like the opportunity to join your lab group. Will you be accepting applications for new graduate students for entry in [year]?
Closing
Thanks very much for your time. I hope we have the chance to speak about research in the future.
Sincerely,
You
Sample Two [2]:
Dear Dr. Rosalind Darwin,
I recently read your paper, Snails are way cooler than slugs, and am very interested in your work on the importance of shells in determining awesomeness in invertebrates. I am a senior a the University of Science, where I am working with Dr. Advisor on a senior thesis about how beetles are also very cool, using tools our lab has developed linking wing shininess to coolness. I'll be graduating this fall with a BS in Biology, and I was wondering if you have any graduate opportunities available in your lab? Until recently, my background was in plants, and I was wondering if you've considered testing whether the plant the snail is on affects how awesome it is?
In graduate school, I'd like to apply my research to conservation, particularly in relation to climate change and other threats. My goal is to be a research professor working at the interface of conservation biology and landscape coolness, with a strong policy relevance.
I have attached a copy of my CV for your consideration. I would be very interested in discussing possibilities with your lab.
Respectfully,
Undergraduate Student
You should attach your academic CV with the email and summary of your research work (if any). Please keep in mind that to get into a fully funded PhD program it is very critical to find a supervisor beforehand. This will enhance your chances to get admission with full funding.
When to send Emails?
The best time to start is at least 3 to 5 months before the deadline approaches. Some schools hire internationals only for Fall semester. So please check it from their websites. Usually, professors know when the email will keep coming, and if they need students they will look for emails.
Please keep in mind that, you should only contact only one faculty member per department. It will not appear that you are uniquely excited to become a part of his/her lab if he/she discovers that you have emailed one or more other faculty members in the same program.
Wait for the response for at least 3–5 days, may be the professor might sending out replies during weekend. So wait, if you don't get response, then try to contact with another professor.
Understanding the Responses:
If a professor does not have any opening either s/he will go offline to your emails or will just send a reply sending out the information that there is no current openings. However, if s/he has openings then the response email will be somewhat different.
For example, a professor have openings for research assistantship (RA) in his/her group for PhD students. If s/he finds your skills and research experiences has a very close match with his/her works, then s/he would mostly like to setup an online interview with you. You might have to give a short presentation about your research experience. If you have that kind of invitation, then be sure that you made through the short list. The professors will then finalize, and if s/he decide to hire you then s/he will ask you to apply. If everything works out well, then congrats. You are getting into a fully funded PhD program.
Some professors do it in other way. They will talk to the students who got admitted, and then select one or two among them. This is the hard way. Then, you need to have a top notch profile to convince the admission committee. Once you get admit and then you will find professors. Perhaps as a PhD student you will be initially offered teaching assistant (TA) position for the first year. Then you will have to find an advisor for your PhD work during your first year.
Full funding for MS applicants!!!
Professors mostly like to hire PhD students because of the nature of the funding of the projects. Mostly, the projects they got requires 3 years to finish it. So, there is no way a MS student can work on those projects. Because after spending 2–2.5 years it is a "must be graduated" condition for MS students. So, the funding opportunities for MS students are always minimum. You can apply directly to the MS programs and hope that you will pass through, get admission with TA.
To conclude
If you don't get any reply then there might be couple reasons — either you are opting for too high ranked schools that does not match your profile. Perhaps, you have failed to represent yourselves or you are just in bad luck. But you can still apply to the program and name the faculty member as the person who you would like to be your advisor. But consider it a more "risky" program on your list with a lower chance of getting full funding for PhD program.
References:
[1] https://www.psychologytoday.com/us/blog/grad-school-guru/201410/emailing-future-phd-advisors
[2] https://contemplativemammoth.com/2013/04/08/so-you-want-to-go-to-grad-school-nail-the-inquiry-email/
Disclaimer: No AI was used to generate any portion of this write up.
(Visited 842 times, 1 visits today)